About company
Adventure Guide
ADVENTURE GUIDE (LLC «Adventure» is a tour operator for domestic and international inbound tourism (number in the unified federal register of tour operators РТО 024773), specializing in active and adventure tours in Russia.
The company was founded in 2015 by Yudin Alexey Vladimirovich, who is currently its CEO.
For these years we've organized a lot of individual and group tours to different Russian regions.We also specialise on tours to Arctic and make unique tours to such regions as Chukotka, Yamal and other remote places.
In the period 2015—2020 the Adventure Guide team implemented exclusive non-standard projects:
March 2018

— cross Baikal ice expedition on ATVs: 12 participants from 5 countries, 1,000 km along Baikal ice
June 2018

— project «Way to Freedom» within advertising campaign of the beer company Amsterdam Navigator: 26 participants, including bloggers, were looking for their «Freedom» for 5 days travelling from Moscow to the village Freedom in the Kursk region, every day changing the type of outdoor activities and destroying own stereotypes
August 2020 and annually

— organizing our own tours to Chukotka with Cape Dezhnev visit
July 2021

— corporate trip to the Kola Peninsula for 50 pax
August 2021

— cruise from Kamchatka to the Southern Kurils on the Athena ship for VIP group
November 2021

— corporate trip to Adygea region for 40 pax
January 2022

— jeep expedition along the Kolyma tract from Yakutsk to Magadan for VIP group of 16 pax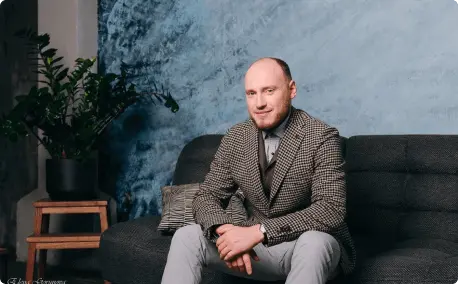 Every year we organize:
Corporate events for hundreds of people from different regions
Dozens of non–standard individual tours
Up to 10 club trips for regular customers
Our own tours to Chukotka, Yamal and the North Caucasus republics
The best specialists work for us! Would you like to meet our team — follow the link.
The main achievements of the company's employees during their work:
Launch of the first group tours to Sakhalin and the Kuril Islands on the Moscow market in 2011.
Participation in the creation and launch on the Moscow market of a line of weekend tours in the Oryol region (bike tours, kayaking, cross-country skiing tours) in 2013.
Creation from scratch of the direction "active and adventure holidays in Russia" in LLC "Ultra-Travel Lux" in 2015.
The mission of ADVENTURE GUIDE is to popularize active and adventure holidays in Russia. We want you to discover Russia for yourself, to see the beautiesBaikal or Kamchatka, or just went on a weekend tour in the suburbs.
We want you to get rid of prejudices about holidays in Russia and get your own unique experience of traveling around our country. We love traveling in Russia and we want you to love it as much as we do!
Alexey Yudin, founder of ADVENTURE GUIDE
Tour Experts
Adventure Guide